Hi Readers, sign up for news, updates, and other fun stuff!
Hangry – Contemporary Romance Novel – Available on Amazon Now
A new, laugh-out-loud romantic comedy from USA TODAY bestselling author Lily Kate!
Ladies & Gents,
I sold my soul for a hamburger.
And I have no regrets. When a girl is trapped indefinitely in an elevator with a smoking hot burger and an empty stomach, even the strongest of women will crumble.
The story goes like this: Bradley Hamilton, former professional hockey player and the most frustrating human alive, offered me half of his hamburger in exchange for a date. I took him up on the offer—while under duress—and now I'm stuck with the consequences. Specifically, the scorching kiss that has me drooling for more.
Dad Bod – Contemporary Rom Com – Pre-order on Amazon Now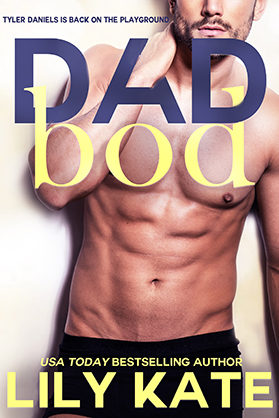 I'm a single mom.
He's a single dad.
In theory, we should have something in common, right? Wrong.
When I receive a phone call from my daughter's school, I'm shocked to find my sweet little girl has been in a fight. Hauled to the principal's office to straighten things out, I find myself sitting next to none other than my first kiss—Tyler Daniels—the man who'd taught me the meaning of trouble.
After living the high life in NYC, Tyler's back in town to ruin me all over again. This time—the joke's on him. I'm older and (sometimes) wiser, and after my last failed relationship, I'm in no mood to have my pigtails pulled. Not even when Tyler decides to try that kissing thing all over again.
USA TODAY Bestseller – Delivery Girl – Available on Amazon Now
Good things come in extra-large, smoking hot packages.
Things like pizza.
The very pizzas that I deliver for my dad's restaurant, Peretti's Pizza. It's a temporary job, something to pay the bills until I graduate from school, but it does the trick. In fact, it's working quite well until Ryan Pierce of the Minnesota Stars decides to order a pizza from me, and life as I know it turns upside down.